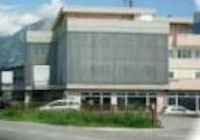 In today's competitive business environment, time-to-market can mean the loss or gain of significant market share and ultimately profits.
Software development companies need to quickly adapt to market changes and produce software that meets their clients' needs, while integrating continuous innovation and customer feedback into the product revision cycle.
FLK Tech with his software product development teams provide shorten development and testing life cycles to directly improve your time to market. By outsourcing this aspect of your industrial product development, you are able to free your valuable resources and allocate them to more vital activities of product innovation, product management, differentiation, and marketing & distribution.
At FLK we believe that industrial software product development is different from custom software development and requires extra skills and competencies apart from handling project life-cycle phases.
FLK Tech Consulting and Services has a focused desire to help our clients and that focus is the driving force of our business.